At the same time as #MeToo, The New York Catholic Church revealed that it had paid $5.4 million to settle cases of child sex abuse by clergy members over a 40-year period.
The "new york archdiocese abuse average settlement" is the average amount of money that victims of sexual abuse by Catholic clergy in New York have received. The amount of money ranges from $100,000 to $3 million.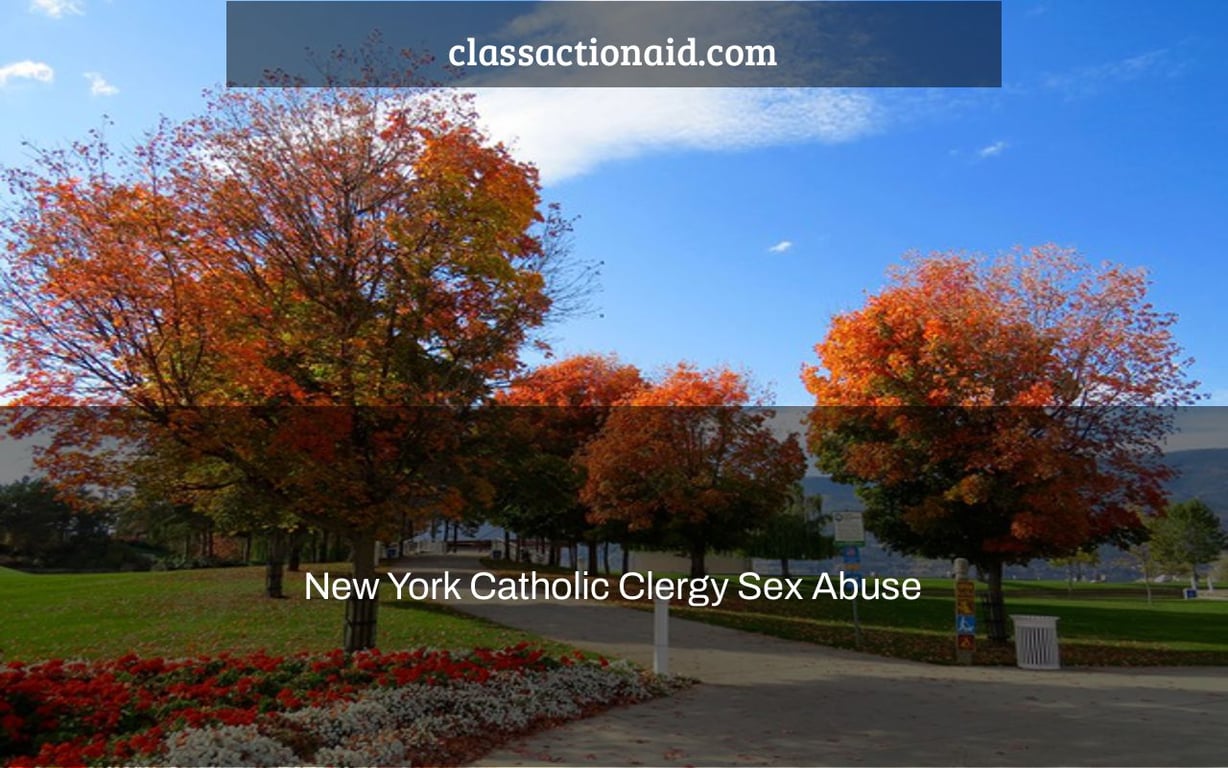 The Child Victims Act is a law that protects children who have been victims of crime.
Victims of sexual abuse by the Roman Catholic Church in New York now have the opportunity to seek justice for the heinous crimes perpetrated against them when they were young. They had previously been barred due to the statute of limitations, which left them without recourse if they were older than 23 when they eventually had the fortitude to seek redress for wrongs they had lived with for years.
With the passage of the New York Child Victims Act in early 2019, that changed.
The Child Victims Act is a new legislation that gives victims of sexual assault in New York additional time to sue their abusers and the institutions where the abuse occurred. In many instances, organizations like the Roman Catholic Church went to considerable efforts to shield abusers from the repercussions of their acts by simply transferring them to another parish.
The passage of the Child Victims Act took a long time. The Child Victims Act was originally proposed by New York legislators 13 years ago. The Child Victims Act passed the New York Senate unanimously and the Assembly 130-3 in February 2019, with bipartisan support on both sides of the aisle.
On February 14, 2019, the Child Victims Act became law.
Read more: How a New York Law Aids Survivors of Sexual Abuse by Catholic Priests
What New Rights Does the Law Give to Victims of Church Abuse?
Victims of child abuse now have until the age of 28 to file criminal charges and until the age of 55 to claim for monetary damages under the Child Victims Act. Furthermore, the legislation offers a one-year look-back period (now extended to Aug. 14, 2021) for individuals who attempted to sue suspected sexual abusers in the past but were unable to do so because the statute of limitations had expired.
Read more: Catholic Sexual Abuse Victims in New York Get More Time to File Lawsuits
Is it possible to sue the Catholic Church in New York for violating the Child Victims Act?
If you were sexually abused as a child in New York by a Roman Catholic priest, nun, or other church official and were previously barred from pursuing legal action against the church due to the statute of limitations having expired, you now have the opportunity to seek justice for your pain, suffering, and trauma.
What Kind of Retrospection Is Permitted Under the Child Victims Act?
A look-back window is another essential feature of this new legislation. According to CHILD USA, the window allows victims a period of time, usually between one and three years, to file a lawsuit if the statute of limitations has already expired.
When did the one-year retrospection period begin?
The one-year look-back period started on August 14, 2019, and will end on August 14, 2020. If you are over 55 at the time, it will be your last chance to file a complaint against the Roman Catholic Church for sexual abuse you or a loved one has experienced. The deadline to file a Catholic Church sex abuse lawsuit in New York was extended to August 14, 2021, as of August 2020, and the deadline is rapidly approaching. Survivors have just a few days left to file under the New York Child Victims Act's filing window.
How Many Clergy Abuse Victims Might Be Affected By This New Law?
Hundreds of church officials and priests are thought to have been engaged in the alleged abuse, and many of the victims were children attending church. Some of the victims claim that they were instructed to stay silent about the assault and that they had no clue how many other young men and boys were being abused as well.
In New York and other states, there are many victims of sexual abuse by Catholic priests. Many of these victims have been named in recent grand jury findings from places like Pennsylvania, illuminating the scope of the issue.
Read more: How Many Priests Are In Prison Because of Sexual Abuse in the Catholic Church?
What Kind of Sexual Abuse Compensation Do I Qualify For?
If you were a victim of sexual abuse by the Roman Catholic Church in New York, you may be entitled to compensation for your mental and physical pain and suffering.
Sexual abuse is often linked with trauma, including post-traumatic stress disorder (PTSD), and depression, which requires mental health treatment to cope. Sexual abuse may cause emotional anguish, bodily pain, and discomfort, for which you can sue for pain and suffering damages.

How many abuse lawsuits have been filed against the New York Catholic Church?
Thousands of claims have been filed within the new look-back window since the passage of the Child Victims Act, with more than 1,300 Catholic Church abuse lawsuits filed as of Jan. 1, 2020, according to Newsday, and 95 New York church abuse cases filed in July 2020 alone.
Read more: 173 Catholic Priests Named in Child Victims Act Lawsuits in Western New York
Settlements for Sexual Abuse in the Catholic Church
According to CNN, the Catholic Church spent more than $300 million on legal settlements between June 2017 and June 2018.
According to reports, the Fresh York program received 785 new accusations of abuse against Catholic clergy members.
What Is the Average Clergy Abuse Settlement?
With 5000 new instances surfacing as of December 2019, it is projected that the fresh wave of sexual abuse lawsuits against the Roman Catholic Church may cost the holy organization over $4 billion after the passage of the Child Victims Act in 2019.
According to WKBW-TV in Buffalo, New York, the Catholic Diocese of Buffalo declared bankruptcy in 2018 after being confronted with 250 instances of sexual assault. According to bankruptcy papers, the diocese may face liability liabilities of between $50 million and $100 million.
Read more: A Catholic Priest Abuse Case in New York Has Been Resolved
Why Would Someone Require the Services of a New York Clergy Abuse Attorney?
When it comes to taking legal action against an accused abuser, many individuals are unaware of their rights. Because filing a case may be intimidating, Top Class Actions has made it easier for you by matching you with an experienced attorney.
A consultation with a New York clergy abuse lawyer clarifies the processes needed, allows a victim to prepare a case for settlement or trial, and assures that they are informed of the legal stages required to seek justice.
The "list of priests accused of abuse in ny" is a list of priests who have been accused of sexual abuse. The list was compiled by the New York Catholic Clergy Sex Abuse scandal.
Frequently Asked Questions
What percentage of Catholic priests have been accused?
How common is abuse in the Catholic Church?
A: Abusing the Catholic Church is not as common as many people think. There are a lot of Catholics who do respect their church and its teachings, but there are also many that abuse it in some way or another. Abuse has happened throughout history with the Catholic faith. It can be physical, sexual, emotional/verbal, spiritual abuse etcetera
How much does the victims of a clergyman get in a lawsuit?
A: They are eligible to receive up to $350,000 in a lawsuit and can be able to receive more if they prove that the clergyman did something wrong.
Related Tags
priest charged today
list of priests accused of abuse by diocese
pennsylvania priest abuse list
catholic church settlements 2021
catholic church lawsuit payouts 2021