Zantac, an over the counter medication for heartburn and indigestion was pulled from shelves by FDA due to a possible cancer risk. Zantac is still available in some countries including Canada, but people who have this medication should watch out for new developments on its future availability.
Zantac was recalled by the FDA due to a potential cancer risk. The medication is used in the treatment of ulcers, heartburn, and gastroesophageal reflux disease (GERD).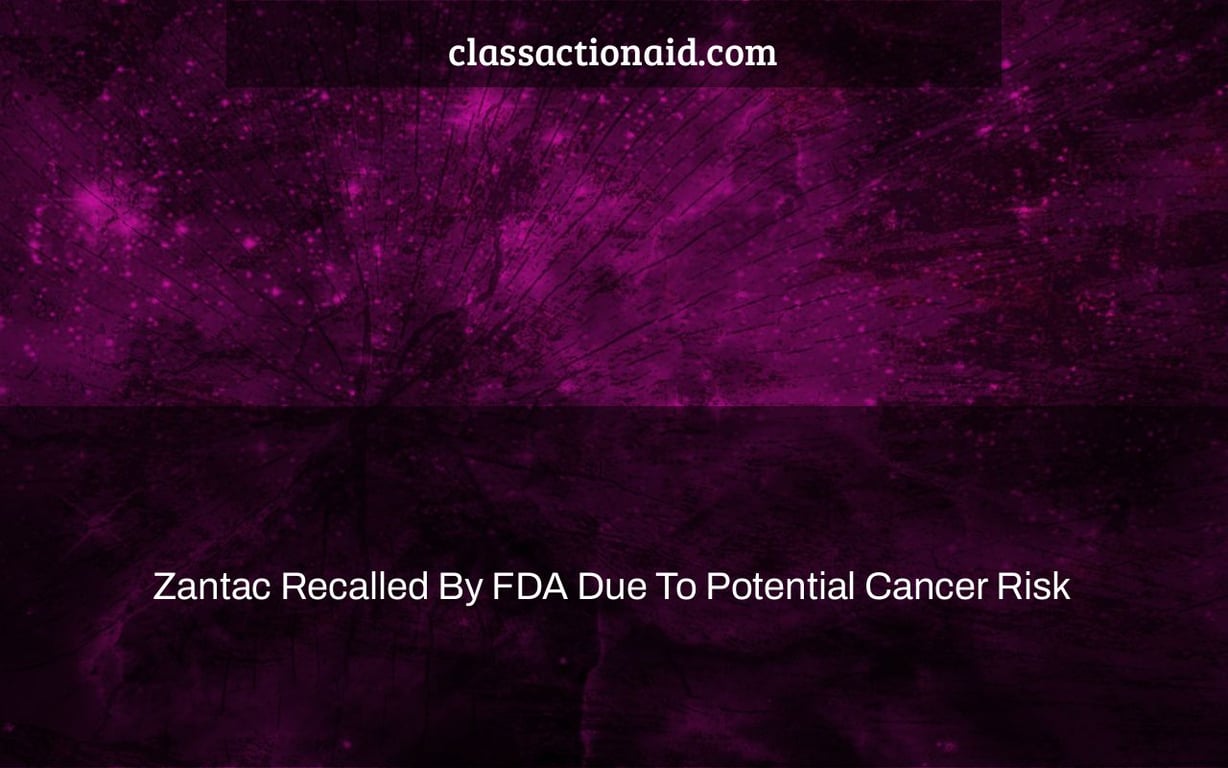 The US Food and Drug Administration (FDA) issued a comprehensive recall of all prescription and over-the-counter medications containing Ranitidine on Wednesday, April 1, 2020. Zantac, a popular over-the-counter heartburn treatment, contains the active component ranitidine. This follows Zantac's voluntary recalls and drugstore networks' removal of the medicine from their shelves.
Concerns that certain Ranitidine medicines may be tainted with N-Nitrosodimethylamine, a potential human carcinogen (a chemical known to cause cancer in people), motivated these steps (NDMA). Laboratory testing revealed increased amounts of NDMA in Ranitidine medications like Zantac while they lay in storage, prompting an inquiry in 2019.
Because of the coronavirus outbreak, the FDA is advising Zantac consumers to dispose of any remaining Zantac supplies on their own rather than taking them to a safe disposal facility. They advise following the disposal instructions supplied with the drugs or the FDA's guidelines.
At this time, it's unclear how serious the contamination is or how long Zantac consumers have been exposed to such a deadly toxin. What is evident, however, is that Zantac's producers did not do enough to safeguard its clients from significant injury.
Lawsuits are already in the works.
Users of Zantac who have been diagnosed with cancer are seeking legal action against Sanofi, the company that makes the drug. Morgan & Morgan lawyers are also working to ensure that potential victims of Sanofi's carelessness get justice and recompense.
15 Zantac cases were merged into a multidistrict litigation (MDL) in February 2020 and assigned to a South Florida court. The goal of merging these cases is to speed up pre-trial discovery and information exchange, as well as perform "bellwether" test trials to aid in settlement discussions.
Over 125 Zantac cases are now underway in 21 jurisdictions throughout the nation. Zantac is one of the most extensively prescribed and used heartburn treatments in the United States, and it's hard to say how many individuals have been adversely affected by it.
Struggle for Justice
You may be entitled for compensation if you or a loved one took Zantac and was later diagnosed with cancer. We're standing by to accept your call and assess your situation.
Our lines are available 24 hours a day, 7 days a week, and the consultation is always free and without obligation. We have the resources to take your case all the way to the finish line, and you won't have to pay anything unless we win.
To far, we've recovered over $7 billion for our clients, and we're ready to fight for you as well. Make a call right now.
Watch This Video-
The "ranitidine side effects" is a drug that has been recalled by the FDA due to potential cancer risk. The drug was manufactured by Pfizer.
Related Tags
is ranitidine back on the market
zantac cancer
zantac cancer scare
what is zantac used for
omeprazole recall