The families of the victims filed a lawsuit against Saudi Arabia in 2016 for allegedly providing material support to those who carried out the attacks. The claims argue that when Saudi officials learned of plans for an attack on U.S soil, they did not warn authorities and allowed Osama bin Laden to take refuge with them following 9/11.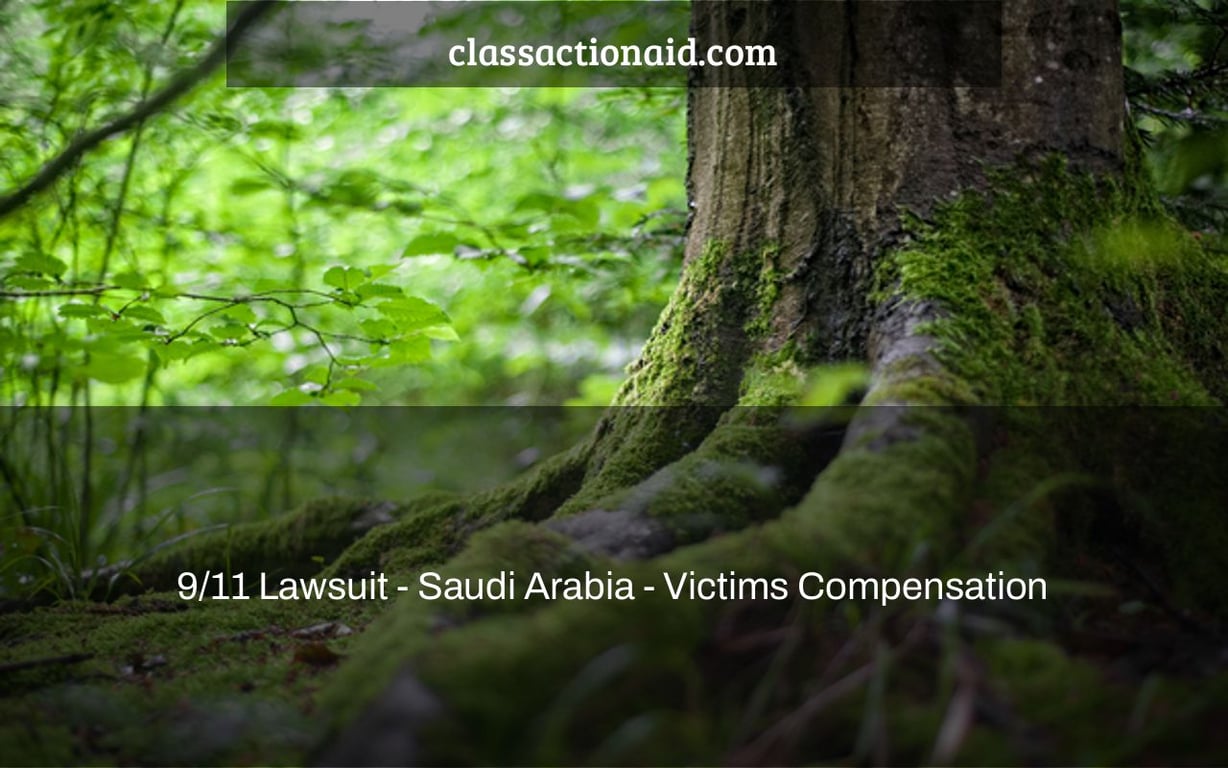 (The JASTA lawsuit is no longer accepting new clients.) If you lived, worked, or studied south of Canal Street in Manhattan between September 11, 2001 and May 31, 2002, and were diagnosed with a respiratory disease or cancer, you may be eligible for compensation via the Compensation Fund for 9/11 Victims.)
9/11 Victims Compensation Fund
The Justice Against Sponsors of Terrorism Act was passed by Congress in September 2016. (JASTA). Senator John Cornyn presented the measure in 2015, which empowers victims of terrorist acts to sue foreign sponsors for damages.
Despite bipartisan support and full Senate ratification, the law needed the first veto override during Obama's administration. Obama warned that JASTA will do more damage than good by exposing the United States to Saudi Arabian reprisal and international court cases.
A 9/11 widow launched the first lawsuit against Saudi Arabia two days after Congress passed its final decision.
Foreign Sovereign Immunity in the United States Has Changed Because of JASTA
The law modifies the almost 40-year-old Foreign Sovereign Immunities Act, which formerly shielded foreign governments and heads of state from being sued in other nations.
Foreign governments may now be sued in civil court for acts of violence and terrorism committed on American territory. The scheming and preparation of acts of violence do not have to take place in America, which is a significant improvement (an obstacle in pre-JASTA trials). It also holds foreign governments responsible for aiding and abetting acts of violence, whether or not they were the perpetrators.
Terrorist Victims Received Justice as a Result of Foreign Immunity Exemptions
Foreign government lawsuits are uncommon, but not unheard of. Previously, the Foreign Sovereign Immunities Act only allowed economic activities and state sponsors of terrorism to be exempted (currently Iran, Syria and Sudan are on that list).
Libya was sued for their role in the Pan Am Flight 103 explosion in 1988. After failing to pay $2.7 billion to the relatives of the American victims, they were awarded $1.5 billion in 2008. As part of the deal, the United Nations and the United States agreed to withdraw sanctions on Libya and remove them off the list of state sponsors of terrorism.
Iran is likewise no new to U.S. citizen lawsuits. Victims of the triple suicide attack in Jerusalem in 1997 were awarded $423.5 million in compensation. The Supreme Court also enabled victims of the 1983 Beirut barracks bombings to sue Iran for $2 billion in frozen Iranian cash earlier this year.
Is Saudi Arabia to Blame for the September 11th Attacks?
Since JASTA's inception, Saudi Arabia has gotten the most media attention. Saudi Arabia was home to 15 of the 19 hijackers on September 11, 2001. Despite denying participation in the terrorist attacks, the Kingdom spent $3 million and engaged two lobbying companies to combat JASTA.
Although the 9/11 Commission found no proof of the Saudi government or top officials being directly involved in the terrorist attacks, they did observe that "Saudi Arabia has long been considered the principal source of al Qaeda finance."
The 9/11 Commission Report's "28 pages," which were just recently disclosed, contain new data about a probable link between Saudi Arabia and the terrorists. The pages make an indirect link between al Qaeda and Prince Bandar bin Sultan, the former Saudi ambassador to the United States. Al Qaeda commander Abu Zubaydah's phone had phone numbers linked to the ambassador, including ones for an embassy bodyguard and Bandar's property management agency.
Because of these ties to the Saudi government, victims attempted to sue the Kingdom for supporting terrorist acts beginning in 2002. Until recently, however, all of the lawsuits have been dismissed due to foreign sovereign immunity.
The First Lawsuit Against Saudi Arabia is Filed by a Pentagon Widow
Stephanie DeSimone filed the first case against Saudi Arabia for wrongful death and intentional infliction of mental distress only two days after JASTA was approved. When her husband, Navy Commander Patrick Dunn, was killed in the Pentagon assault on 9/11, she was two months pregnant.
According to the complaint, the Saudi government supplied material assistance to al Qaeda and knew about preparations for a terrorist assault on September 11, 2001. It wants an unknown sum in compensation for the "serious and lasting personal harm" she and her daughter have sustained as a consequence of the incident.
9/11 resulted in billions of dollars in damages and lost wages.
When the World Trade Center fell, it wreaked havoc on the financial area. Many nearby offices were destroyed in addition to the 400 companies in the towers.
However, the financial consequences were not limited to the enterprises that were destroyed physically. Traveling in and out of the city was practically difficult for days, and vehicular transportation in and out of Lower Manhattan was banned for a month. As a result, an already shaky economy suffered even more damage as activity came to a standstill.
Despite the fact that government funds like as the Retail Recovery Grant and the World Trade Center Small Business Recovery Fund were established soon after the attacks, hundreds of firms were forced to liquidate as a result of the massive damages they sustained.
(Sources for the infographic are mentioned at the bottom of the page.)
Cancer and "World Trade Center Cough" Affect Emergency Workers
Aside from the financial consequences, survivors around Ground Zero are still dealing with the poisonous dust that covered practically everything in the region. According to studies, the dust had a pH of 10 to 11 (7.4 is considered healthy) and comprised particles of everything from concrete to photos, as well as hair and bones.
To far, dust exposure has been linked to 5,400 cancer diagnoses and the emergence of "the World Trade Center cough." In addition, a Mount Sinai study of 27,000 World Trade Center rescuers discovered that 42% had impaired lung function. As the population of those who lived and worked near Ground Zero continues to age, it is anticipated that up to 400,000 individuals will be afflicted by 9/11-related ailments.
Frequently Asked Questions
How much did the victims of 9/11 get?
A: The victims of 9/11 received a settlement.
How many 911 hijackers were Saudis?
A: There were 15 Saudi hijackers that participated in the 911 attack on America.
Did the Saudis play a role in the 9/11 attacks?
A: Saudi Arabia played a role in the 9/11 attacks.