Chili's owner Brinker International is facing a lawsuit after their data breach exposed personal information of more than 150 million people. The company has not yet confirmed the authenticity of the breached database, but they are planning to defend themselves in court.
Chili's Grill & Bar Owner Sued Over Data Breach.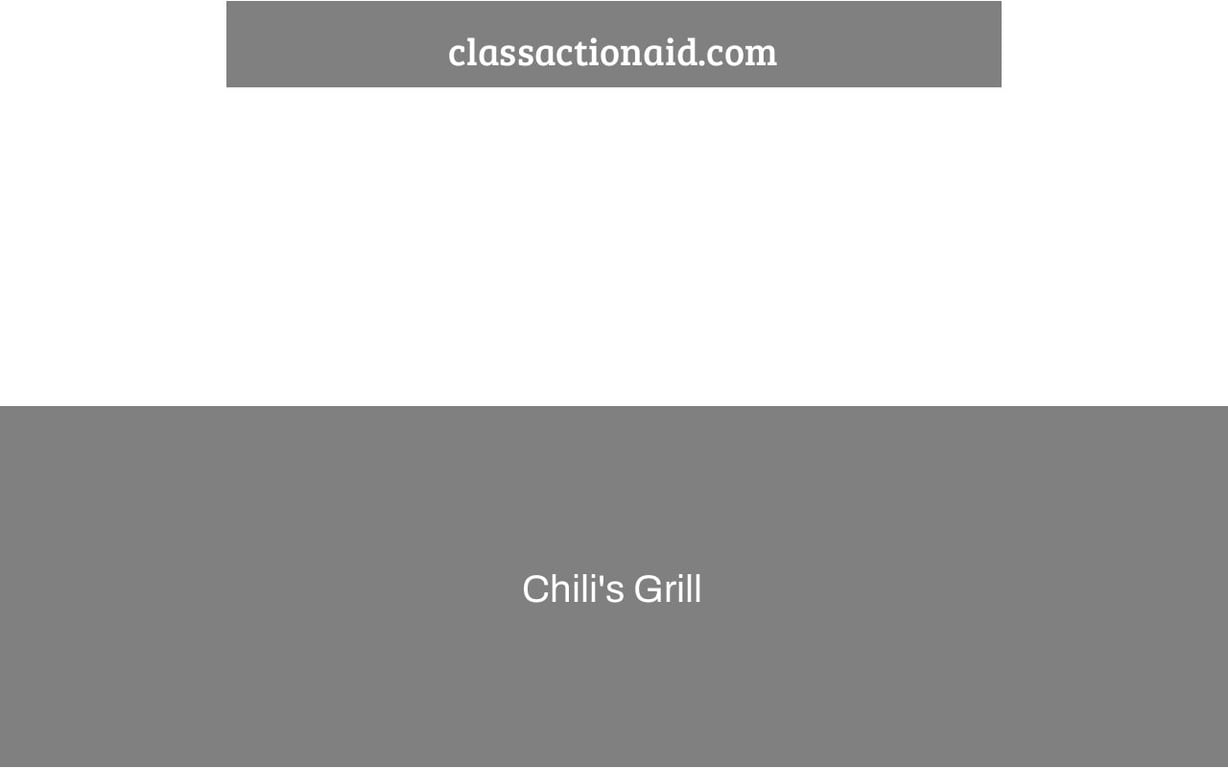 Yesterday, Morgan & Morgan attorneys John Yanchunis and Patrick Barthle filed a proposed class action lawsuit against Brinker International, the owner of Chili's Grill & Bar, after Brinker acknowledged a data breach compromised the payment card information of Chili's customers.
The lawsuit was filed on behalf of three plaintiffs—Marlene Green-Cooper, Shenika Thomas, and Fred Sanders—as well as all other customers who made a credit or debit card purchase at an affected Chili's location during the data breach in the United States District Court for the Middle District of Florida.
Check out the Complaint
"It's shocking that credit card intrusions are still an issue at stores," Yanchunis remarked. "When using a debit or credit card, consumers should exercise caution and inquire about the retailer's security measures. They must be cautious and keep a careful eye on the transactions done with their cards to verify that each purchase is exactly what they approved."
"Consumers must be attentive and carefully check card transactions to verify that each transaction is exactly what they authorized."
Hackers got access to Brinker's network in March 2018 and put malware on Chili's POS systems. Hackers were able to obtain financial information from Chili's customers thanks to the virus.
Customers who used payment cards for purchases at select corporate-owned Chili's restaurants from March to April 2018 had their personal data stolen, including credit or debit card numbers and cardholder names, Brinker admitted two months after the incident.
According to the complaint, the plaintiffs were victims of fraudulent credit card transactions as a consequence of the data breach. Unfortunately, these may not be the only consequences of their payment data being stolen. Victims of data breaches are also more likely to become victims of identity theft and fraud months, if not years, after their personal information has been taken.
Industry Data Breach Warning Signs Were Ignored by Brinker and Chili's
"Their attitude toward safeguarding the privacy and security of Customer Data was sloppy, careless, irresponsible, or at the absolute least, negligent."
POS systems are on-site devices that handle customer transactions, similar to an electronic cash register. After a payment card is swiped, the card's data is retained in the system's memory for a limited period of time. Malware is often used by hackers to get this information.
Data breaches involving POS systems have affected P.F. Chang's, Arby's, Chipotle, and Wendy's. Despite industry warnings after these well publicized data breaches, the complaint claims that Brinker failed to act to protect its clients against a similar catastrophe.
"Brinker's attitude to safeguarding the privacy and security of Plaintiffs and Class members' Customer Data was lackadaisical, careless, irresponsible, or at the the least, negligent," according to the lawsuit.
The action seeks damages for the loss of plaintiffs' personal and financial information, future harm as a consequence of identity theft and possible fraud, and late and insufficient notice of the data breach, among other things.
Brinker will be prosecuted by the nation's top data breach lawyers.
Data breaches are all too prevalent, but that doesn't mean businesses should get away with their carelessness and inability to secure customer information. Our lawyers battle for customers to guarantee that this does not happen.
Attorneys John Yanchunis and Ryan McGee filed a complaint against SunTrust Bank only last week, alleging that 1.5 million SunTrust clients' personal information was potentially stolen. In March, Yanchunis filed the first civil case in response to Cambridge Analytica's illegal harvesting of 87 million Facebook users' private data. Yanchunis is also a key figure in the Equifax and Yahoo data-breach investigations.
Learn more about data breach lawsuits and how to file one if you believe your personal information has been exposed.
Watch This Video-
The "chili's near me" is a restaurant chain that has been sued over a data breach. The company was accused of selling customer information to third parties.
Related Tags
chili's menu with prices 2021
chili's to go
chili's 3 for $10
chili's hours
chili's application